I'm so in love with the November Paper Pumpkin, and I just love how Stampin' Up! produces these professional videos every month to accompany the Paper Pumpkin kit.
Paper Pumpkin makes a perfect gift for the crafters on your list. Each kit includes everything you need to create a unique project, including an exclusive stamp set, one or two ink spots, precut papers, embellishments and envelopes. It really is a little craft escape in your mailbox each month!
What's even more, Paper Pumpkin is available as a one time purchase for just $19.95- what a great gift to give away or to try for yourself! (Click on the link below for easy, secure online ordering.)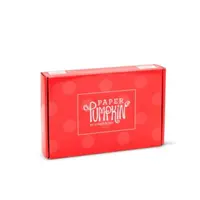 If you would like to know about how you can receive these beautiful craft kits in your mailbox each month, click here.
Happy stampin' friends!
Michelle